Enhancing the Thighs: Cosmetic Treatment Options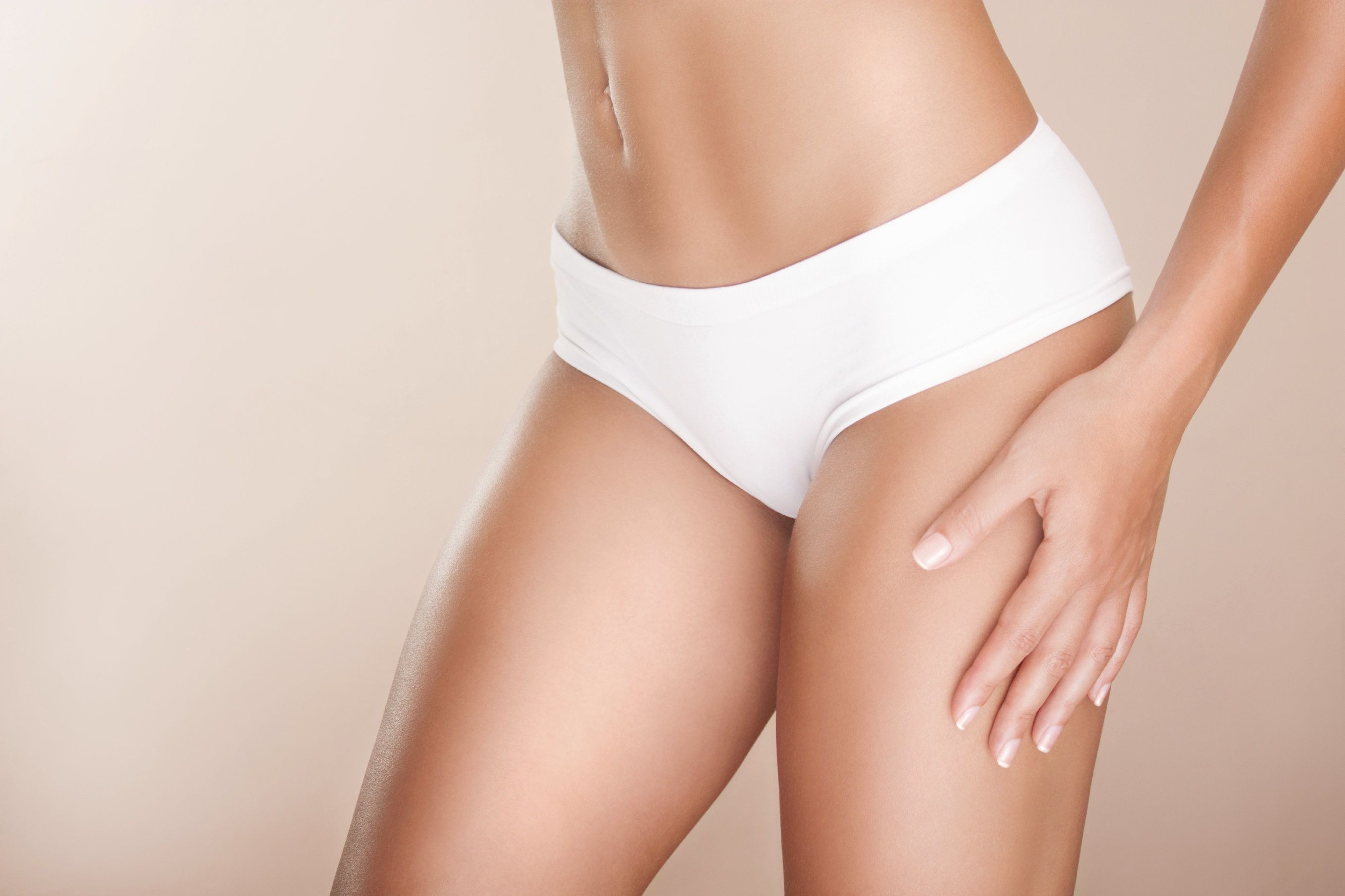 Even though the weather keeps fluctuating here in Toms River, spring will eventually show up. When it does, that means warm weather, shorts and dresses, and some much-needed fun in the sun. Of course, wearing a new outfit for warmer weather can sometimes lead to a fair amount of self-consciousness. This is when body contouring and skin tightening surgery can help, enhancing your curves and contours.
The thighs can be an especially difficult part of the body to treat. Thankfully there are many options available for the thighs, and we'd like to go over a few of them right now.
Thigh Lift Surgery (Thighplasty)
Thigh lift surgery is a great option for people who suffer from sagging skin, loose skin, and stretchmarks around the thigh area. The procedures involves carefully placed incisions around the groin area. Through these incisions, surgeons can remove excess tissue and tighten and tone the skin of the upper, inner, and outer thighs.
Ideal Candidates for Thigh Lift Surgery
Ideal candidates for thigh lift surgery are people who have loose skin around the thighs as a result of weight loss. They should be in good overall health and not suffer from conditions that would make the thigh lift a possible risk to wellness.
Thigh Liposuction
Thigh liposuction is a great option for people who have unwanted pockets of fat located around their thighs. These stubborn pockets of fat will typically persist despite regular exercise and a healthy diet. Thigh liposuction is sometimes used as part of a thigh lift to ensure optimal improvement of the contour of the thighs.
Ideal Candidates for Thigh Liposuction
The ideal candidates for thigh liposuction are people who suffer from unwanted fat around their thighs and upper legs. They should be in generally good health and understand all of the risks and benefits that liposuction entails. Keep in mind that liposuction is intended for cosmetic fat reduction, not weight loss per se.
Laser Skin Tightening of the Thighs
Sometimes the issue with the thighs is a little bit of wrinkling or dimpling. This can be especially difficult around the upper and inner thigh area. In such cases, a little bit of laser skin tightening can make a lot of difference. This will smooth out the dimples, wrinkles, and other texture issues, leaving your thighs looking trim, taut, and toned.
Ideal Candidates for Laser Skin Tightening
Good candidates for laser skin tightening are people who have texture problems with the skin of their thighs but do not require surgery. They should have realistic expectations about laser tightening procedures as well as the recovery process.
Skin Care and Resurfacing for the Thighs
The skin of the thighs can sometimes become marred by blemishes, sun damage, and dead or dry skin. There are many different non-surgical options for improving the glow and smoothness of the thighs. This includes laser skin resurfacing, chemical peels, special wraps, and so forth.
Ideal Candidates for Skin Care and Resurfacing Procedures
The ideal candidates for skin care treatments for the thighs are people who want to increase the health, suppleness, and overall beauty of their skin. There are many different treatments that can be helpful, so it's important for patients to stop by for a visit so they can learn all about them and what they entail.
Learn More About Body Contouring and Sculpting
For more information on enhancing the appearance of your thighs and the latest in body contouring procedures, be sure to contact our cosmetic plastic surgery center today. The team at our practice will work with you to ensure the best aesthetic results possible.